Reakiro Full-Spectrum CBD Products: Exceptional Quality in Every Drop
Discover our collection of high-quality CBD products, carefully crafted from the finest hemp. Our wide selection comprises CBD oils, gummies, capsules, and sprays, all infused with full-spectrum CBD to ensure premium excellence in every item.
Reakiro: Your Caring Companion for a Better Well-Being Journey
With a strong dedication to quality,transparency, and innovation, we proudly offer a wide range of premium CBD products designed to meet your individual requirements. Embracing the transformative potential of CBD, our products are carefully formulated to enrich your daily life and nurture your holistic well-being.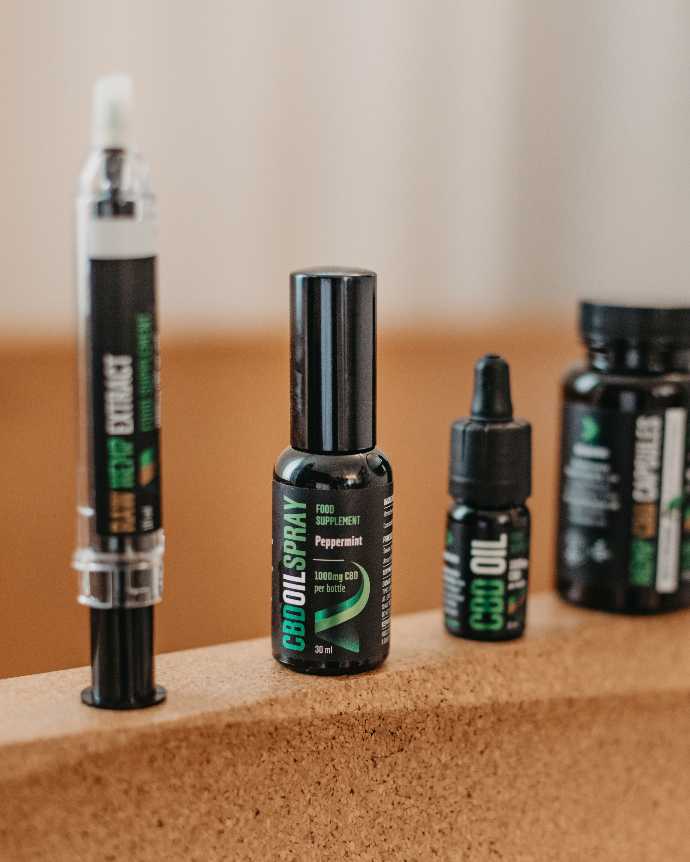 Reakiro Products - The Ideal CBD Choice
Award-Winning Excellence: Reakiro's CBD products have received awards and recognition within the industry. Our unwavering commitment to quality and innovative practices has been recognised with the Best Extract-Based Tincture at the World CBD Awards in 2022.
Full Spectrum CBD: Our products contain a broad spectrum of cannabinoids, including terpenes, flavonoids, vitamins, minerals, proteins, fatty acids, and chlorophyll.
Lab-Tested Purity: Each batch undergoes rigorous third-party lab testing to ensure purity, potency, and safety. We provide Certificate of Analysis (COA) reports, guaranteeing transparency and quality.
Traceable Origin: With an emphasis on transparency, we trace the journey of our products from seed to shelf. Our CBD is derived from high-quality industrial hemp cultivated in the EU.
Diverse Product Range: From CBD oils and capsules to gummies, our comprehensive range caters to various preferences and lifestyles.
Exceptional Bioavailability: Our products are designed for optimal absorption, ensuring you get the most out of each dose.
FAQs
What is CBD and how does it work?

CBD, or cannabidiol, is a natural compound found in hemp plants. It interacts with your body's endocannabinoid system to help regulate various functions like sleep, mood, and pain. Our Reakiro CBD products are designed to harness these benefits.
Are Reakiro CBD products legal in the EU?

Yes, all our CBD products are legal in the EU as long as they contain less than 0.2% THC, the psychoactive component of cannabis. Reakiro ensures compliance with EU regulations to provide you with safe and legal CBD options.
What is the difference between full-spectrum and broad-spectrum CBD?

Full-spectrum CBD contains a range of cannabinoids, including THC (within legal limits), providing the entourage effect. Broad-spectrum CBD contains multiple cannabinoids except THC (The THC level is below LOQ 0.0025%). Both options offer unique benefits; it's about finding what suits you best.
How do I choose the right CBD product for me?

The choice depends on your preferences and needs. CBD oils offer versatility, while gummies provide a tasty option. Capsules offer convenience, and topicals are great for localized relief. Our variety ensures there's a Reakiro CBD product that fits your lifestyle.
How can I access lab results for Reakiro CBD products?

We value transparency. You can find batch-specific lab results on our website product pages, detailing CBD content, THC levels, and other cannabinoids. This information assures you of the quality and safety of our products.